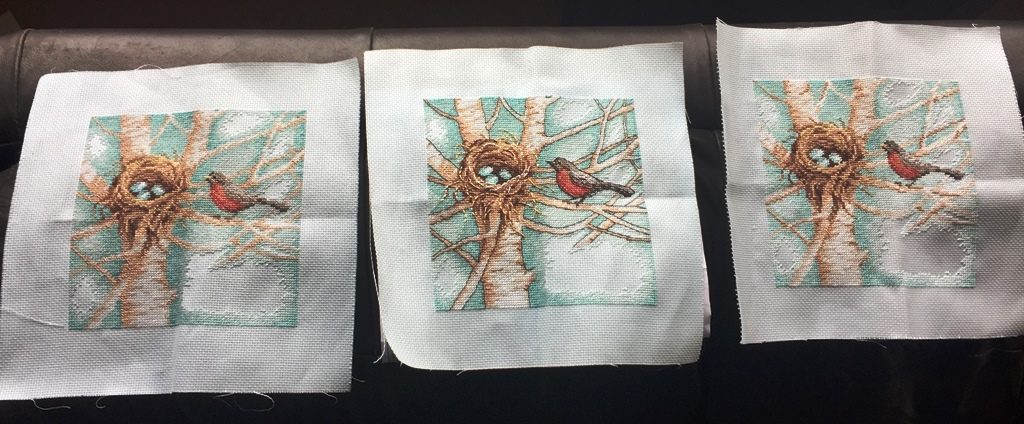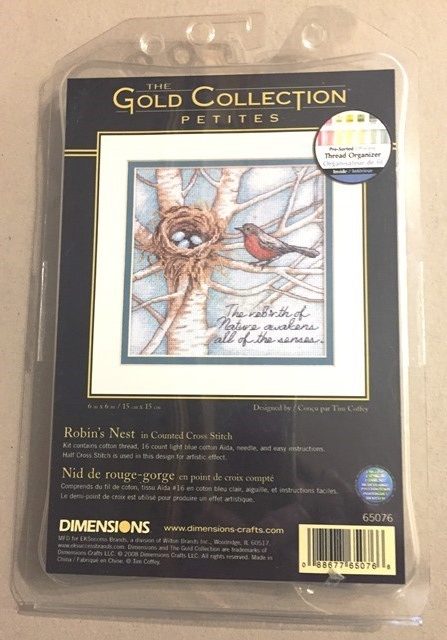 A Trio of Robins.
Robin's Nest Counted Cross-stitch kit from the Gold Collection Petites, by Dimensions crafts. This kit is a 16 count cross-stitch kit with finished dimensions of 15cm x 15cm on light blue Aida.
This one was an unusual commission as I have never had to complete three identical kits for one client before. However, having completed all three I would rate the Dimensions crafts Robin's Nest as an advanced cross-stitch kit.
I say this because a high level of concentration's required at all times due to the intricate nature of the pattern. Also, I advise that a good source of natural light is used at all times. Plus, most of the two-strand thread colours consists of combining two colours for both full and half stitch which occur throughout the design. Each stitch type's shown with the stitch chart along with the thread colour combinations and the type of stitch required. However, with that said, if you lose concentration you may find yourself doing full stitches where half stitches are needed. Resulting in a lot of unpicking.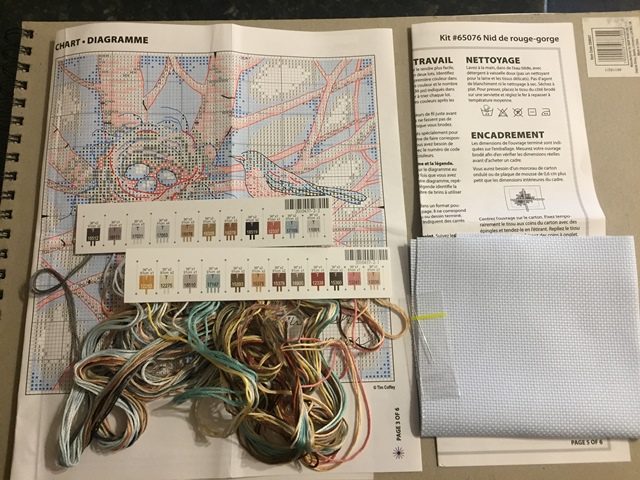 The kit shown contains a needle, 16ct light blue cotton Aida, threads and easy to follow instructions. The instructions are written in both French and English. Stitching instructions are provided for standard stitch, half stitch and French knots, used for the writing should you need them.
Threads Required for Robin's Nest Cross-stitch Kit.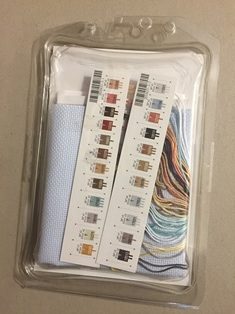 The cotton threads come attached to a colour-coded strip, shown in the picture. To select the threads I found it easiest to pull them from the strip in single strands as required. However, you may prefer to cut them. The kit contains 23 different colours in total with some being very similar to each other. For that reason, careful selection's required to create the intended artistic effect of the design. However, one colour requires the combining of three strands. The kit itself contains ample amounts of thread allowing for a few mistakes should you make any.
Robin's Nest Cross-stitch Pattern.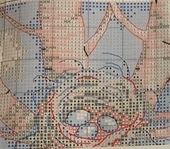 The pattern for the Robin's Nest Counted Cross-stitch is quite intricate. It requires excellent eyesight along with a high level of concentration as there are some very intricate areas that combine both standard and half cross stitch. There are also several areas where you will need to plan your approach in order to allow changes in direction with your needle to lesson stopping and starting a new run of the same colours.
Back-stitch for Robin's Nest Cross-Stitch Kit.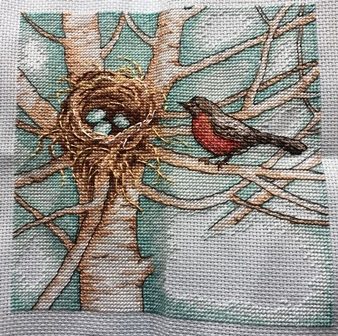 In total there's six different backstitch colours required to highlight and define the image. Five of which use two strands of thread and one uses one strand.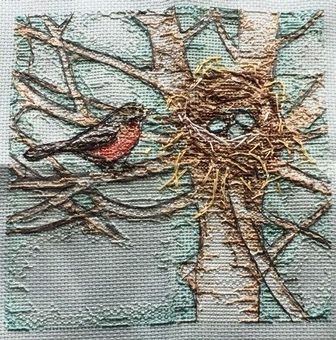 Again, you will need to concentrate as there are areas that require long stitches and several other areas that require short stitches to form the shapes around the nest, branches and other areas. With the longer angled stitches, I found it easier to look for where they touched on the intersections of the pattern.
To purchase a dimensions crafts Gold collection Cross-stitch kit in the UK please see here.
To purchase a Dimensions Gold collection Cross-stitch kit in the US please see here.