Have you been thinking, "I need someone to finish my cross stitch ?" or looking for a cross stitch finishing service, then look no further. Let me finish the cross stitch project you started but have never finished. Possibly those cross stitch kits that have never even seen the light of day.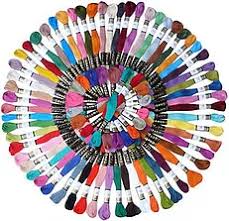 If you have an unfinished cross stitch project that needs completing and are looking for someone to complete it then look no further. I am happy to finish your cross stitch kit, be it the entire kit or just some backstitching or embellishments. I will then return it to you as a work of cross stitch art.
All I need is the pattern, the embroidery threads/skeins and the started piece of work.
I will return to you your completed cross stitch as a piece of cross stitch art. Please note it will not be framed or backed- unless this is included with the kit).
Please use the CONTACT ME button below to email me the project details and receive a realistic 'finishing off' price. Include as much detail as possible including the type of project (eg cushions, babies quilt, counted cross stitch). The size in centimetres, number of threads used, a link, if possible, to a website showing pictures of the kit.