Welcome to "Welcome" Owl Cross Stitch. This was my first attempt at cross stitching on pre-printed 14 count aida. I must confess, to begin with, I was not a big fan of this style of completing cross stitch. Being used to a blank canvas when starting a project, and working from the middle out, it was unusual to be able to start at the left hand side and work from left to right across the complete project.
Firstly, the contents: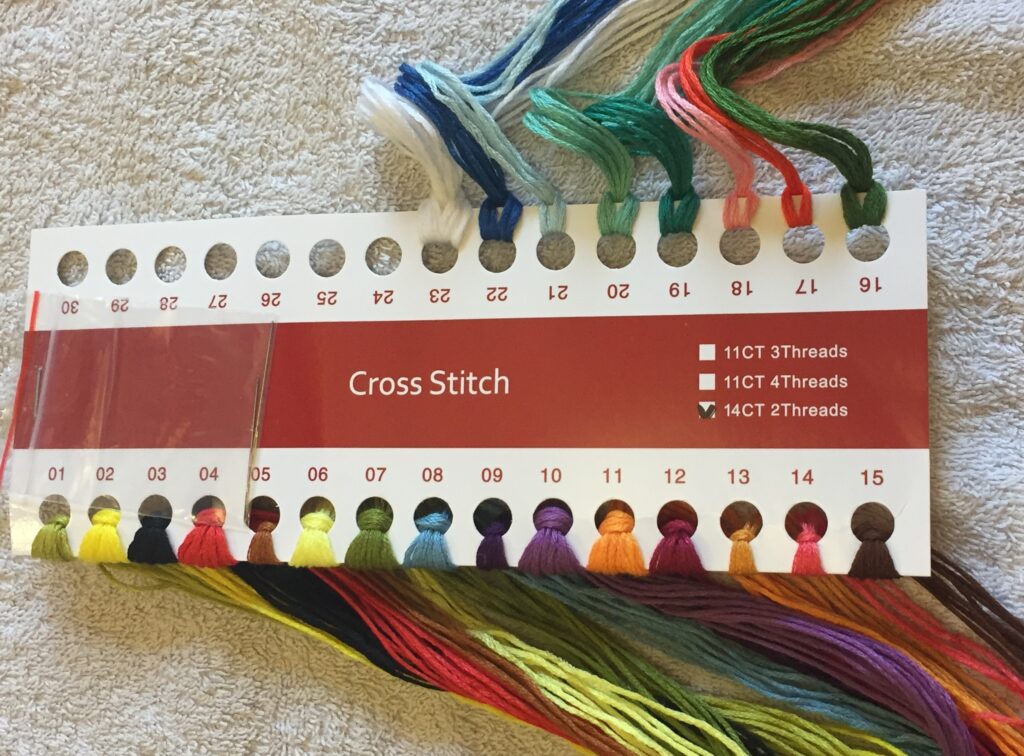 Once I had opened the pack, I found it contained: 14 count pre-printed aida, a paper copy of the stitching chart (with different symbols to the pre-printed aida!) and coulour chart, the thread holder card and a needle. The packet, itself, also had instructions for how complete the cross stitch.
Secondly, the stitching:
Despite this, head swim was the only way I could describe the pre-printed colour coding for this type of cross stitch. A pink square on the printed aida meant I needed to use a yellow thread but it is just a different way of coding which colours you need to use. However after symbols and number coding, it did take a while to get used to it.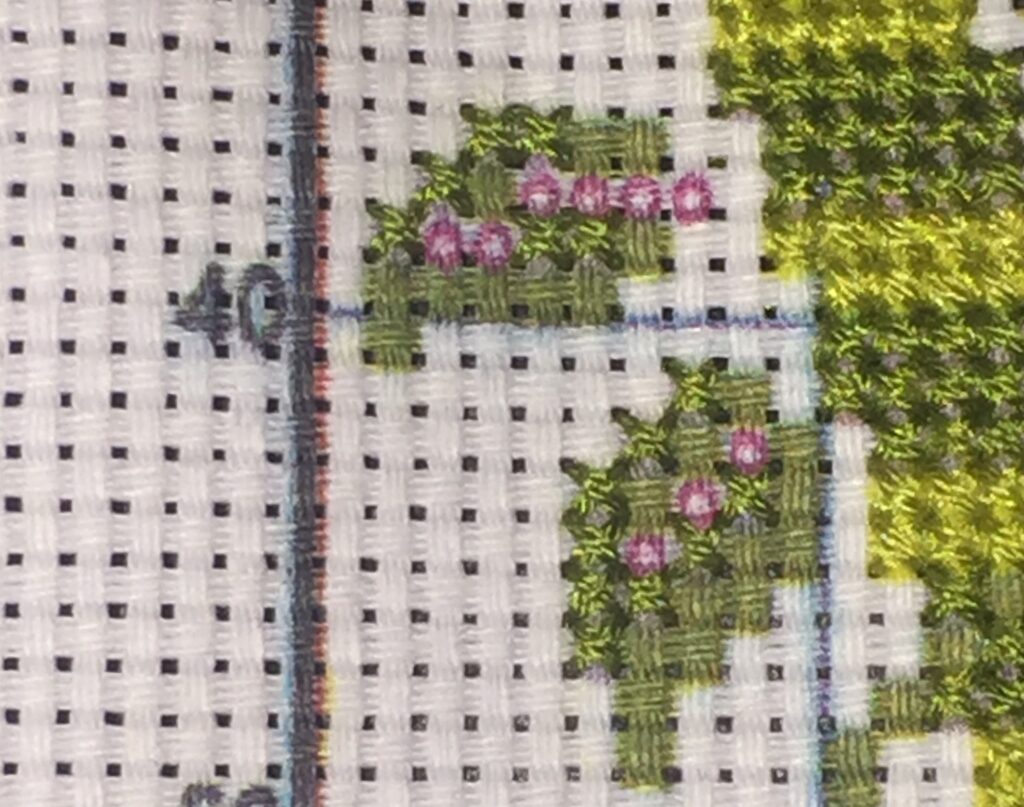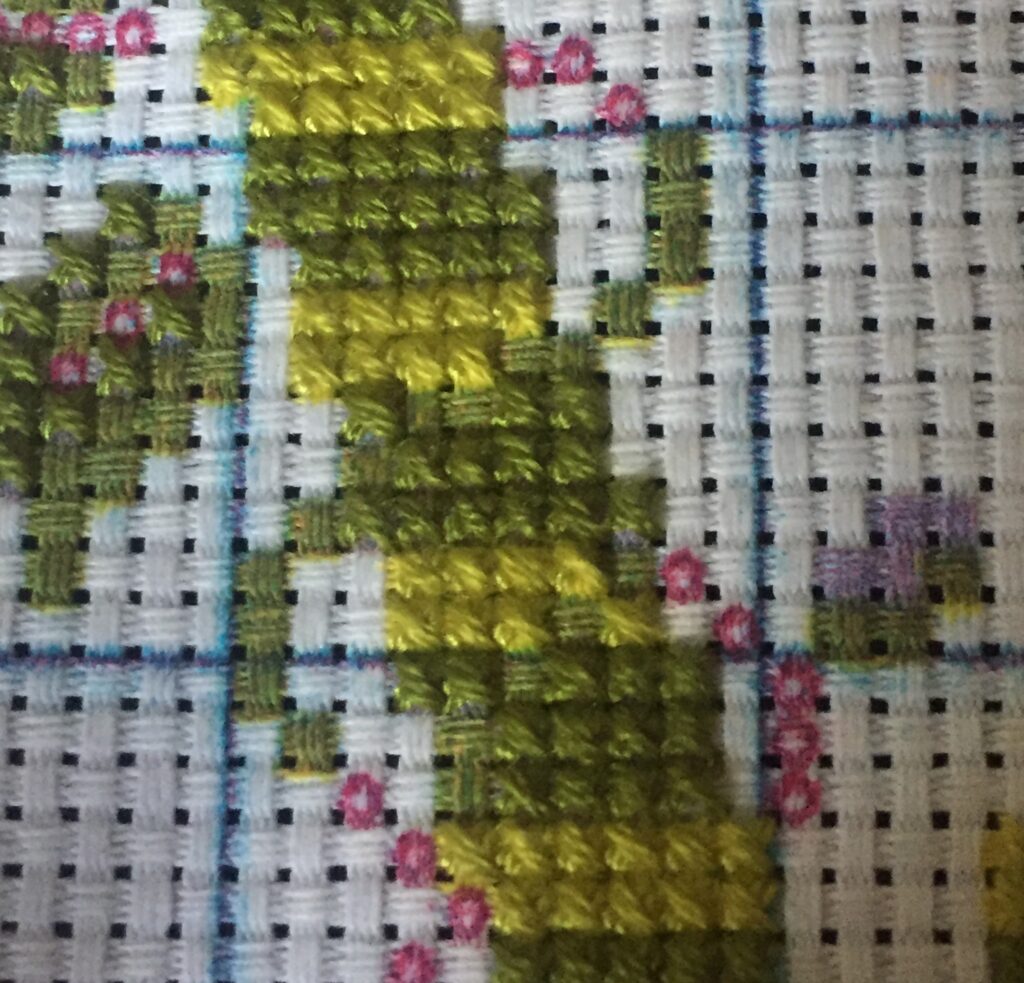 Some of the colours printed on the aida were also very similar to those you had to use in the same area. Therefore, it was, occasionally, difficult to see where to stitch next.
However, the colour key at the bottom of the aida was useful. I didn't have to cross reference the pattern with the colour chart before selecting the correct thread.

And finally:
Once all the back stitch was complete their were a few bits of backstitch to finish and then, to be honest, a moment I had started to dread – washing the project. Worried that the pre-printed ink would run into the beautiful DMC threads, I washed the project in very cool water to begin with, adding warmer water a little at a time until the ink seemed to just vanish. It did not run into the stitching or stain the aida in any way which I was extremely pleased about this.
Overall, this was an easy project to complete and with very little, yet necessary, back stitch to highlight details I would recommend this delightful project to cross stitchers of all abilities.