Floral Project Collection by DMC.
A family friend asked if I could do a series of floral/flower cross stitch for her to hang on her hall wall up the stairs. I had a beautiful cross stitch kit, from the Craft Collection Limited, hanging around – called the Set of 5 Floral Vases and I asked if she would like it.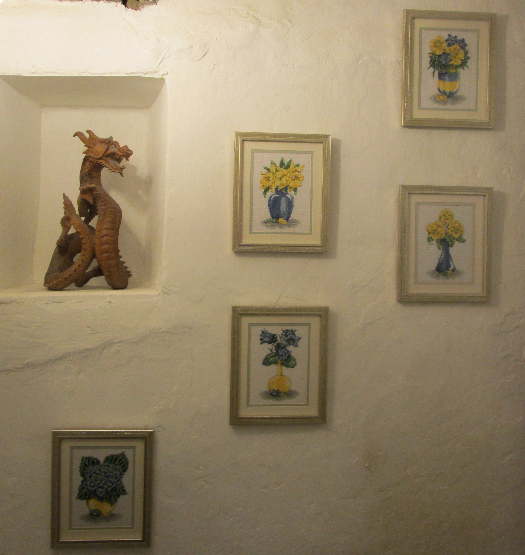 As you can see the floral cross stitch look great now they are gracing the wall of her staircase.
You can purchase a floral cross stitch kit here.
Completing the floral/flower cross stitch
All stitched on a 14ct Aida using standard embroidery threads supplied in the kit, the designs were easy to follow. Because of the area in which the designs were to hang, it was sensible to cut the aida into five pieces rather than one long piece.
Firstly, I completed the daffodils (my favourite flowers). Furthermore, the yellow offset against the bright blue vase was a delight to complete. From there, I completed the pansies just because they were in the other blue vase, then the nasturtiums and startflower (blue and yellow vase), then the campanulas and finally the hydrangas. The back stitch enhanced the finished items by bringing out the characteristics of the vases, flowers and leaves.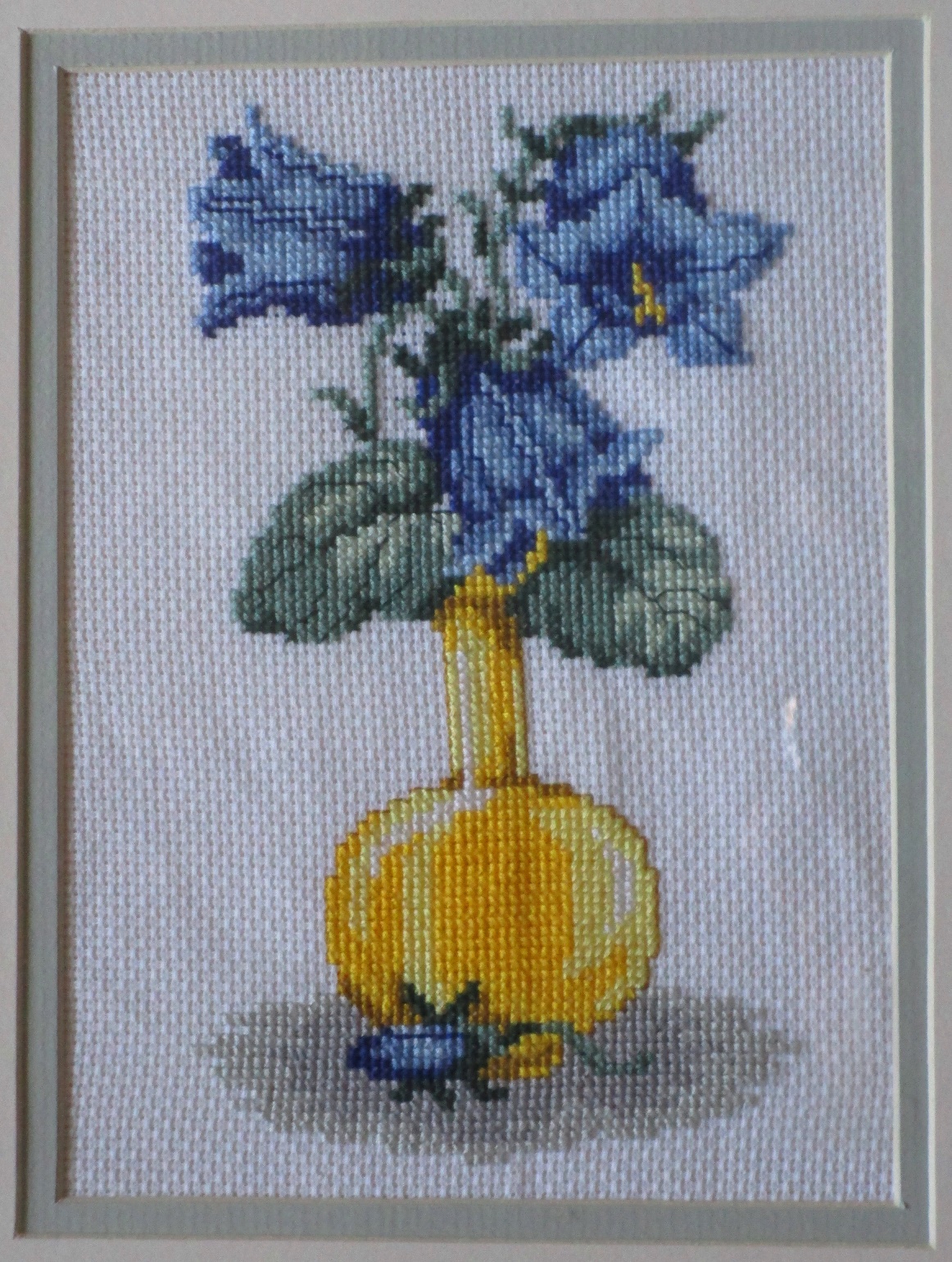 Purchasing the frames and mounts from a local crafting shop meant I could carefully select them. As well as this, the coloured border mount is a pale bluey green grey that complements all the highlighting colours in the designs. The frames also had the same colourings as the mounts but added a silvery hue.
Having completed these, I purchased a similar set of five but in purples and pinks (see here).