Wood effect flexi hoops.
Wood effect flexi hoops are great for needlework projects and as these lovely 3″ hoops have just arrived I can't wait to start using them.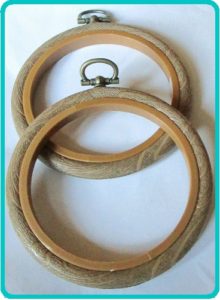 The Flexi hoops arrived on the 28th of December so I quickly unwrapped them and set about deciding what to do with them. However, after mulling over a few ideas I decided to make a birthday announcement gift.
30th December 2017:
In addition to the aida and stitching, I decided to add blue felt to the back of the flexi hoop. This finishes the project perfectly and creates a simple but delightful birth announcement.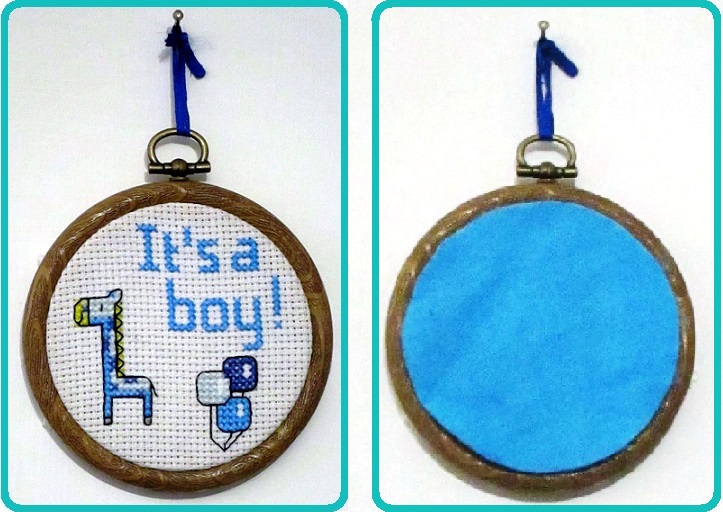 In conclusion, these are fun and easy to work with. I LOVE THEM!
You could use these hoops to display the children's cross stitch projects!
Would you stitch out of the hoop or in? Please feel free to fill in the contact me form with your answer.
If you would like to try to make one of these for yourself you can purchase your hoops here.
As a result of working with flexi hoops, I will be designing some of my own cross stitch patterns and using hoops of various sizes to display them. If you think you'd like me to design you a pattern please contact me for a quote
☺ ♥ ♥ ☺ Next →