The Second Setof Five Floral Cross Stitch Projects.
I have now purchased another set of floral stitching projects. They are by The Craft Collection Ltd, similar to my previous projects completed for a friend.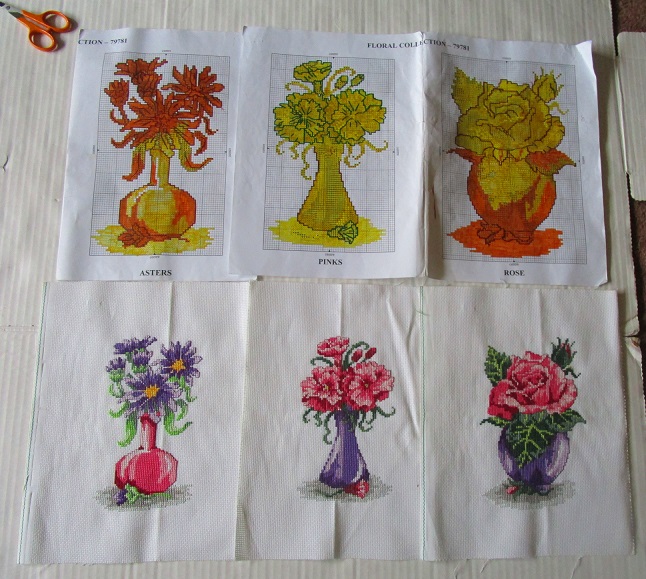 I prefer these designs, to the previously completed set, because the colours are far more vibrant. Once I have finished and framed them they will look wonderful on my kitchen wall.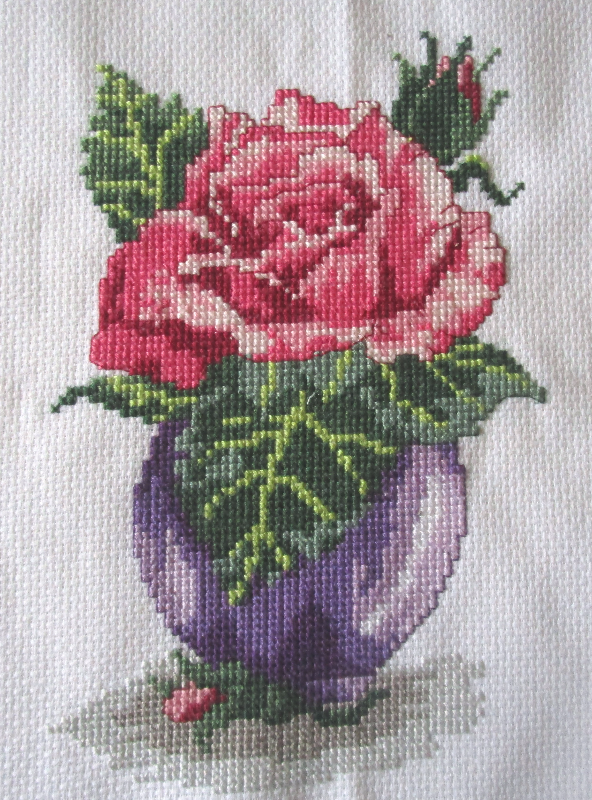 Completing Five Cross Stitch Projects
Much more enjoyable than the first set of five, these floral cross stitching projects have taken quite a while to complete due to family and work commitmens. Sitting in my sewing bag for a good few year, I have decide to finish them so I can finish the decor on my rather dull kitchen-dinner walls.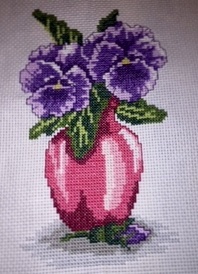 Thinking I would leave it without the back stitch the geraniums and toadflx did not pop as much as the other flowers. This may be caused by the fact I was unused to leaving the stitch 'bare'. I left it for a few weeks on display before I made up my mind – it needed to be backstitched. Keen to have 'bare' stitching – on some projects it works extremely well – this one required extra detailing.
Unfortunately, my local craft shop has closed since I last completed the yellow and blue floral collection. I am still looking for mounts and frames before I can finish the project entirely. However, having taken this long to finish the stitching, spoiling the projects at the last minute without carefully selecting the finishings would be detrimental to the overall affect.
You can see my other Craft Collection yellow and blue cross stitch floral project here.
Purchase floral cross stitch kits here.