Christmas Owl Hanging Ornament

Flexi Hoop Cross-Stitch Project (number 1)

This flexi hoop cross-stitch project I had as an idea whilst completing the Merry Xmas Christmas Owls. However I needed to adapt the design to fit in this 3″ hoop. Therefore instead of a 14 count white Aida I have used an 18 count Aida. I did contemplate using a 16 count Aida but this would mean the wings would have had to be shortened.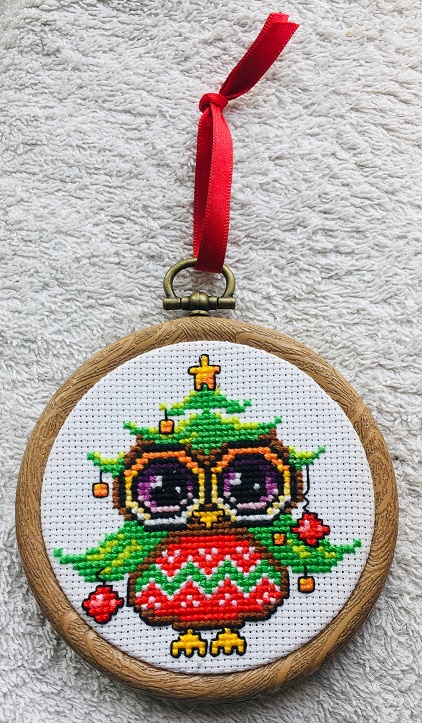 I have used the same DMC stranded cotton thread colours as the original pattern but I changed the hanging stitching pattern for the ornaments underneath the owls wings.
These are DMC threads that can be purchased at AMAZON UK or AMAZON USA
Attaching a red ribbon means it's easier to hang on a Christmas tree or around the house at Christmas time!
I will show you the back of the project once I have finished it off completely.
Finishing the Christmas Owl!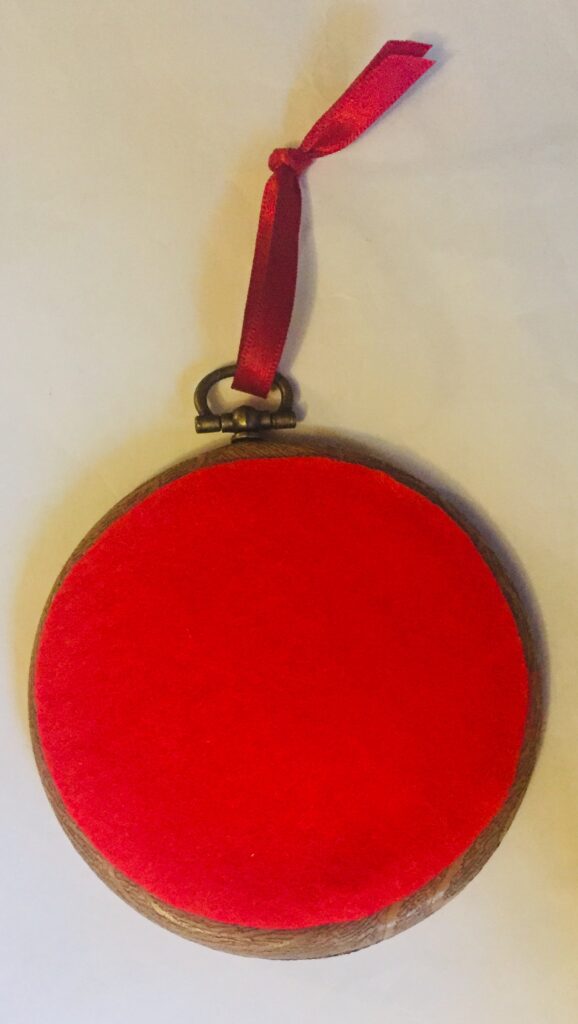 Easier said then done but i decided a bright red felt would look good to complete this project. It ties in with the red of the owl's jumper and the red hanging ribbon. You can chose to glue gun the felt to the hoop. However, from experience, this tends to 'soak' through and leave a stain on the front of the felt (which does not look very attractive!). With that said, I opted to buy a self adhesive felt from AMAZON UK but you can also purchase it from AMAZON USA.
← Back ☺ ♥ ♥ ☺