This is the second part of the Christmas Owls Cross-stitch project!
Week 2 (well, actually only 1 day – 21st May 2020)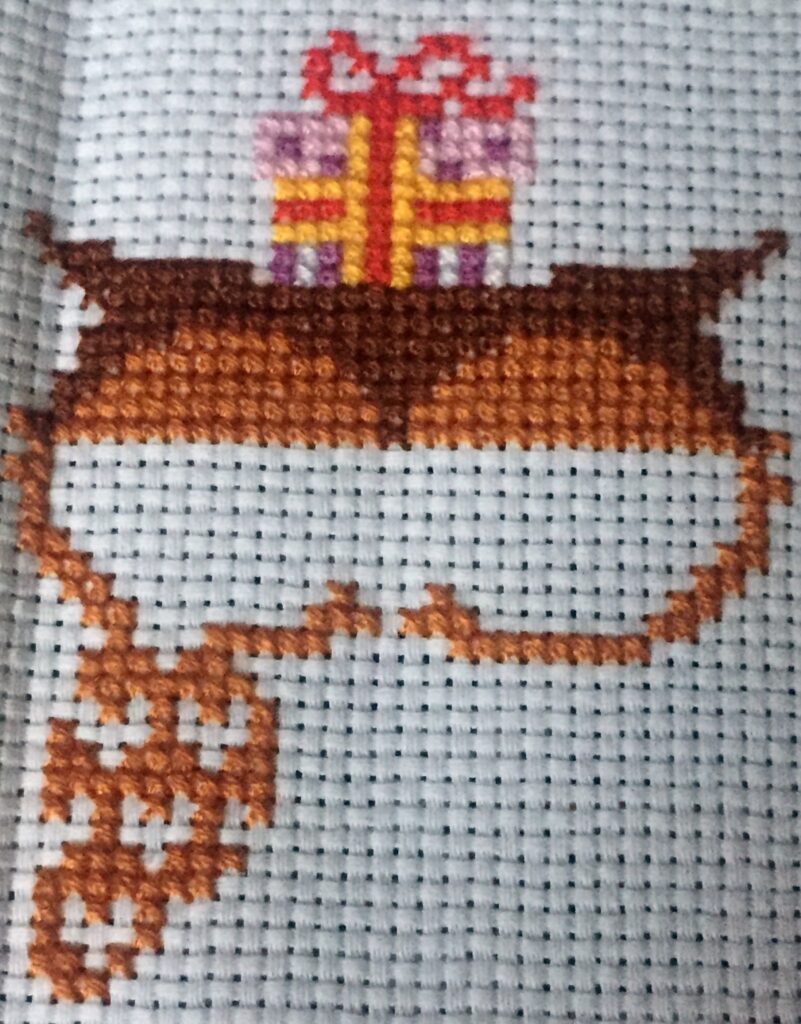 It seems I'm not getting as much stitching done during Lockdown as I thought I would! Once I had completed the first owl's ears and head-dress I moved on to the paler brown of the eyes. This led me down onto the wing – not where I had planned to go at all. I had planned to complete the eyes before moving further down the body. But that's what I like about this type of sewing. The pattern takes me where it needs to go.
Still not sure about the symmetry of the present but I'll let it go for now.
Week 3

of Christmas Owls Cross-stitch project

Christmas Owls Cross-stitch project part 2 is coming along nicely!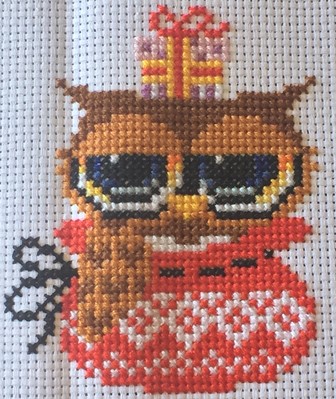 Finally finished – not a very happy looking Mummy Christmas. Mind you, I look tired too after wrapping all the presents for my little owlets!
A few single coloured stitches made the eyes tricky to complete however I do like the overall effect.
I do not think the unsymmetrical parcel is very noticeable now I have completed the owl, so I will leave it as it is.
Debating now whether to move on to the next owl, start the snowflakes or do the lettering?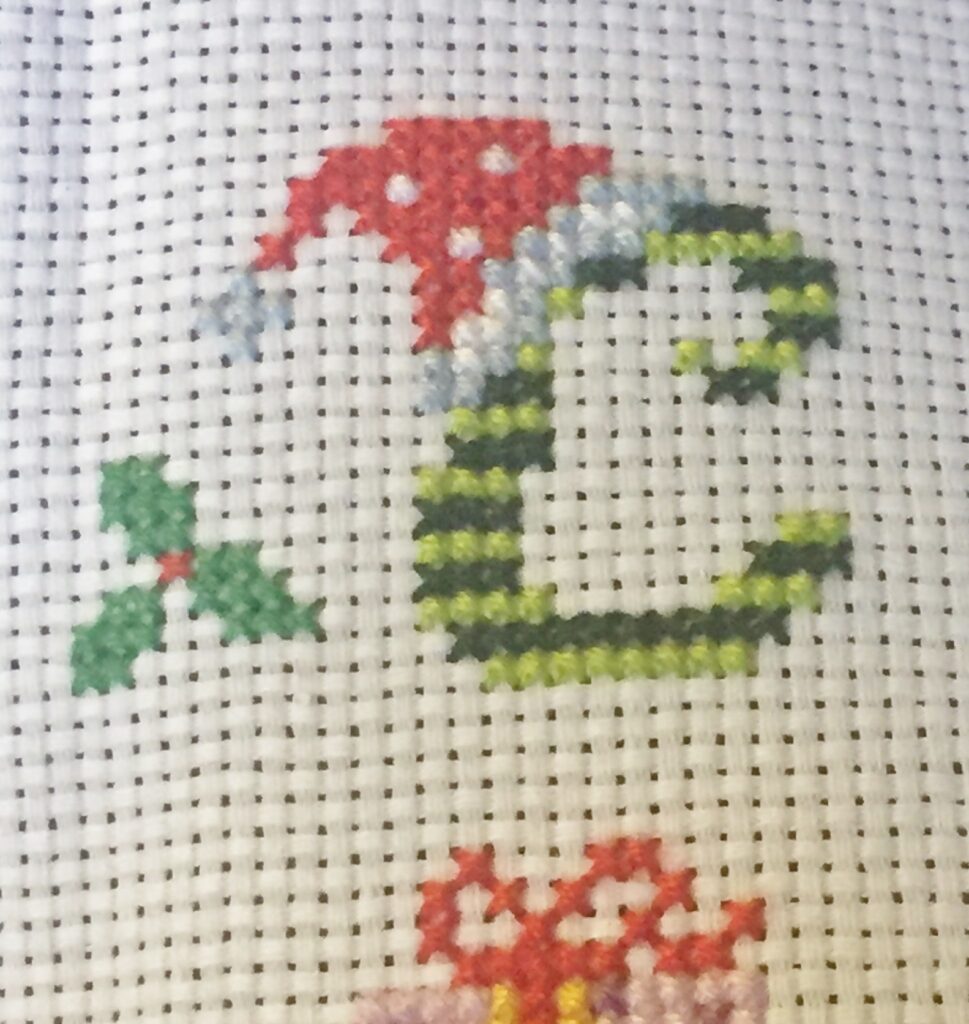 Decision made: colourful letting it is. Each letter has its own unique personality – bright and cheerful with come aspects of Christmas time featuring amongst them. The first letter is the C, stripy dark and lime green, which is finished off wearing a Santa's red and white hat. Next to that are sewn a trio of holly leaves with a bright red berry.
Please feel free to follow me on social media where you can see more regular updates of my crafting and some customer commissions.