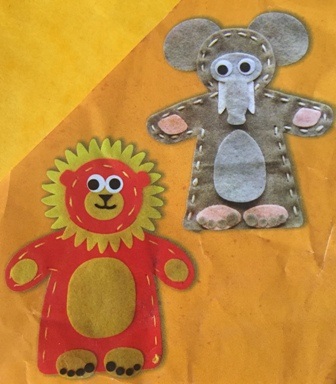 These felt sewn together puppets were so cute in the craft shop that I had to buy them! The lion and elephant are ideal for craft activities on wet and windy weekends or time fillers during the holidays. Simple and easy to complete. Although, if children have not experienced sewing before, they will need some help. Similar kits can be seen here.
What was in the kit?
As usual the kit contained everything needed to complete each wild animal:
Plastic round ended needle
Wool for stitching
Main felt bodies (front and back)
Self-adhesive felt decorations
Self-adhesive googly eyes
Instructions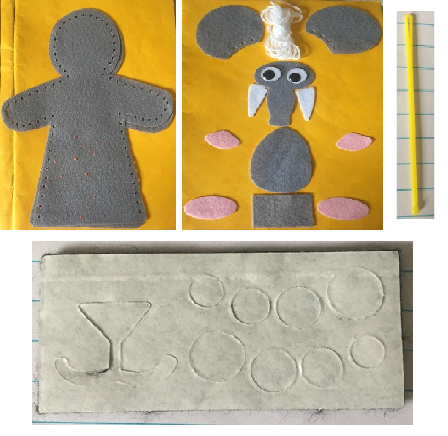 Making the felt sewn together puppets.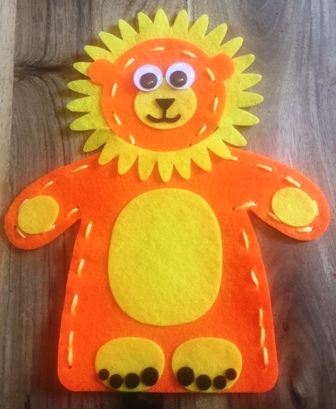 I used the same dry run process as I did with the children when we made the Felt Christmas Owls. I laid out the kits to ensure I knew how each piece fitted together. The lion was the trickiest because of the mane. Once that was in between the front and back layers of felt and located correctly on the face I could begin to place the other parts on.
The sewing was simple. However, the tie-ing off was more difficult. I didn't want a large bulky knot and therefore finished off by threading through the other stitches.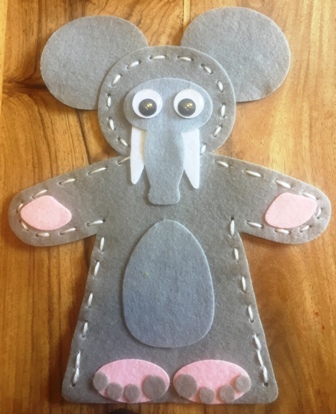 Again applying the dry run method before sewing, the elephant was simpler. The ears lay in between the back and front layers of felt, the tusks lay behind the trunk decoration. Attempting to make the 'feet' symmetrical was also a small challenge. The pink felt had been cut to slightly different shapes – barely noticeable to the naked eye – until you try to put smaller grey 'toes' on!
The decorations were all self adhesive making the finishing off quite quick. Adding the eyes for the final touch and eh-voila – one lion and one elephant felt puppet.