Christmas Owl Hanging Ornament

Flexi Hoop Cross-Stitch Project (number 1)

This flexi hoop cross-stitch project I had as an idea whilst completing the Merry Xmas Christmas Owls. However I needed to adapt the design to fit in this 3″ hoop. Therefore instead of a 14 count white Aida I have used an 18 count Aida. I did contemplate using a 16 count Aida but this would mean the wings would have had to be shortened.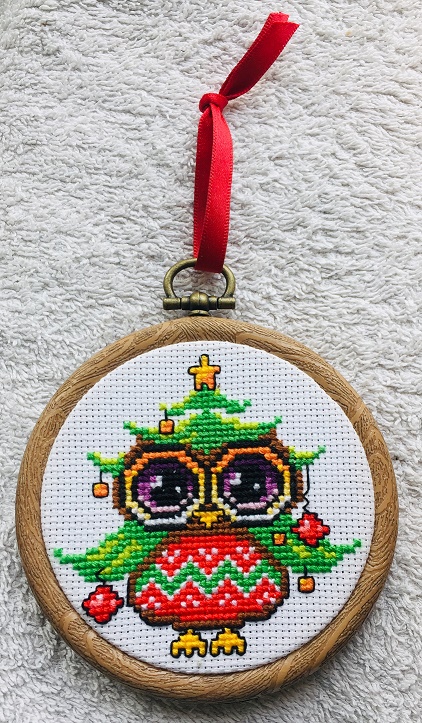 I have used the same DMC stranded cotton thread colours as the original pattern but I changed the hanging stitching pattern for the ornaments underneath the owls wings.
These are DMC threads that can be purchased at AMAZON UK or AMAZON USA
Attaching a red ribbon means it's easier to hang on a Christmas tree or around the house at Christmas time!
I will show you the back of the project once I have finished it off completely.
← Back ☺ ♥ ♥ ☺